Mailing Campaigns - EDDM Mailing Campaigns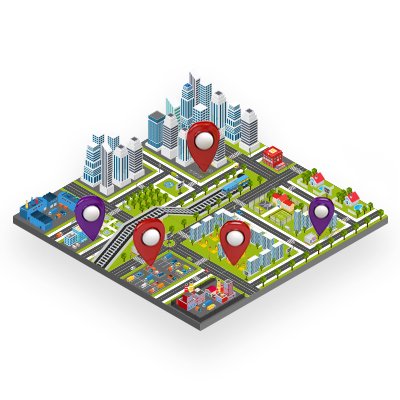 EDDM Mailing Campaigns Printed in Full Color on 16pt Card Stock, and Mailed with the Every Door Direct Mail Service.
Printed in full color on 16pt card stock.
Prices include printing, postage and fulfillment.
Option for eddm class postage.
1 design only. Sorry No order splitting.
Printing Turnaround is 3-5 business days. *
Fulfillment Turnaround is 1-3 business days. *
EDDM delivery is soley handled by the United States Post Office and can take up to 5 business days for delivery. *
Standard production cut off is 12pm eastern time.
Need a custom quote please fill out our custom Quote Form.
IF YOU ARE EXPERIENCING TROUBLE UPLOADING YOUR FILES, PLEASE EMAIL ARTWORK TO INFO@ELITEFLYERS.COM
EDDM Mailing Campaigns: Target a specific area with our EDDM Mailing Campaigns. EDDM, or Every Door Direct Mail, targets a blanket area rather than a specific customer list. This gives businesses the potential to reach every home in a certain radius of their store, realtors the ability to target the specific neighborhoods they like to sell in, or delivery restaurants the capacity to reach every home in their delivery area. With our EDDM Mailing Campaigns, your message is printed in full, captivating color on 1 or 2 sides of 16pt cardstock and finished with your choice of UV Gloss, Matte finish, or one side of each. Prices include printing, postage, and fulfillment and we do offer an option for EDDM class postage.
If you have any other questions or need assistance, please contact us directly.
24/7 Service & Support
Info@EliteFlyers.com
Toll Free: (800) 538-8091
Size
Quantity
Price
4.5 x 12 (EDDM)
1000
$ 235.00
2500
$ 325.00
5000
$ 450.00
10000
$ 875.00
15000
$ 1,275.00
20000
$ 1,635.00
View More
Mailing Calculator
First Class Presorted
Presorted First Class is a Post Office term that defines the class of service and postage that is required for a particular mailing. Presorted First Class mail will typically take about 3-4 days for delivery nationwide.
Non Profit Presorted
Nonprofit mailers do not receive any additional discounts over other mailers when using presorted First Class. Nor are there any extra discounts for depositing your mail at a sectional center or network distribution center.
Printing & Mailing Cost :